Each year, an HPL alumna offers current graduate students an opportunity to gain teaching experience by giving a guest lecture for one of her undergraduate courses at nearby Washington College. There are few traditional teaching opportunities available to me because I am part of a graduate program that does not have any undergraduate students and because I am located at a research lab, rather than on a college campus. Therefore, I immediately volunteered to teach a field methods lecture and lab on sediment dynamics without having any teaching material planned.
I was not completely green going into this teaching opportunity. I was actually a teaching assistant for an introduction to geology laboratory while I was working on my Master's degree, where I was responsible for guiding students through their weekly lab assignments. Therefore, I knew I was going to have to dedicate some time to preparing a lecture and laboratory activities to reinforce sediment dynamics concepts.
However, unlike the geology laboratories I previously led, which were designed to closely follow the introduction to geology lectures, I did not have any template lesson plans or assignments. I started to think about all of the field and lab work I have done while I have been a graduate student at Horn Point, and what methods I could teach these undergraduate students that would give them a taste of my research on sediment-vegetation interactions.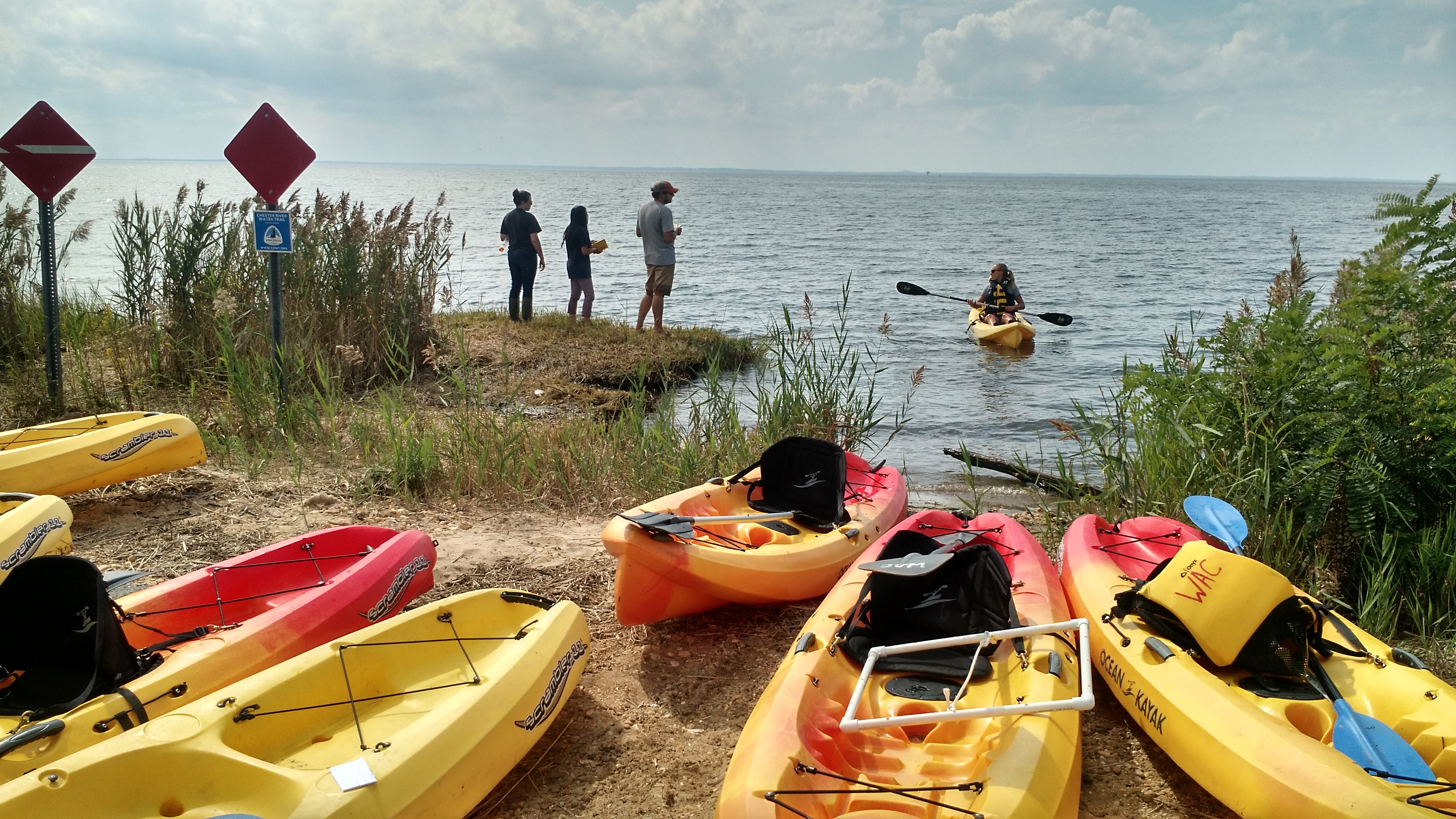 I decided I wanted to go out in the field and have students perform a grain size activity, estimate underwater plant coverage, and measure current velocity. Each of these things could have been covered in their own individual labs, so the tricky part was condensing all of these activities down to the ~4 hour lecture+lab window.
I wish I could say that I knew exactly how to design a lesson and lab plan that seamlessly integrated these activities, but I have very little experience developing my own course content. Therefore, I turned to the Science Education Resource Center (SERC) at Carleton College for ideas on how to develop the lecture and lab.
SERC is an incredibly useful resource for developing teaching materials in Earth Sciences, and I found templates for lab activities and assignments on measuring grain size and current velocity, which meant I was 2/3 of the way there! I took pieces from each of the lab templates and wrote out my own lecture+lab set that integrated water motion, plant density, and sediment motion.
Although I felt prepared (at least on paper), I was a little intimidated by the idea of presenting my research (in lecture+lab form) to environmental science students. However, these fears were quickly put to ease as I went over the answers to the pre-lab assignment I gave them to help orient everyone to sediment dynamics.
I was impressed by how confident the students were when speaking up in class, and how thoughtful their discussions were to open-ended questions. They came fully prepared and eager to go out in the field and collect sediment cores and observe seagrass beds from a kayak.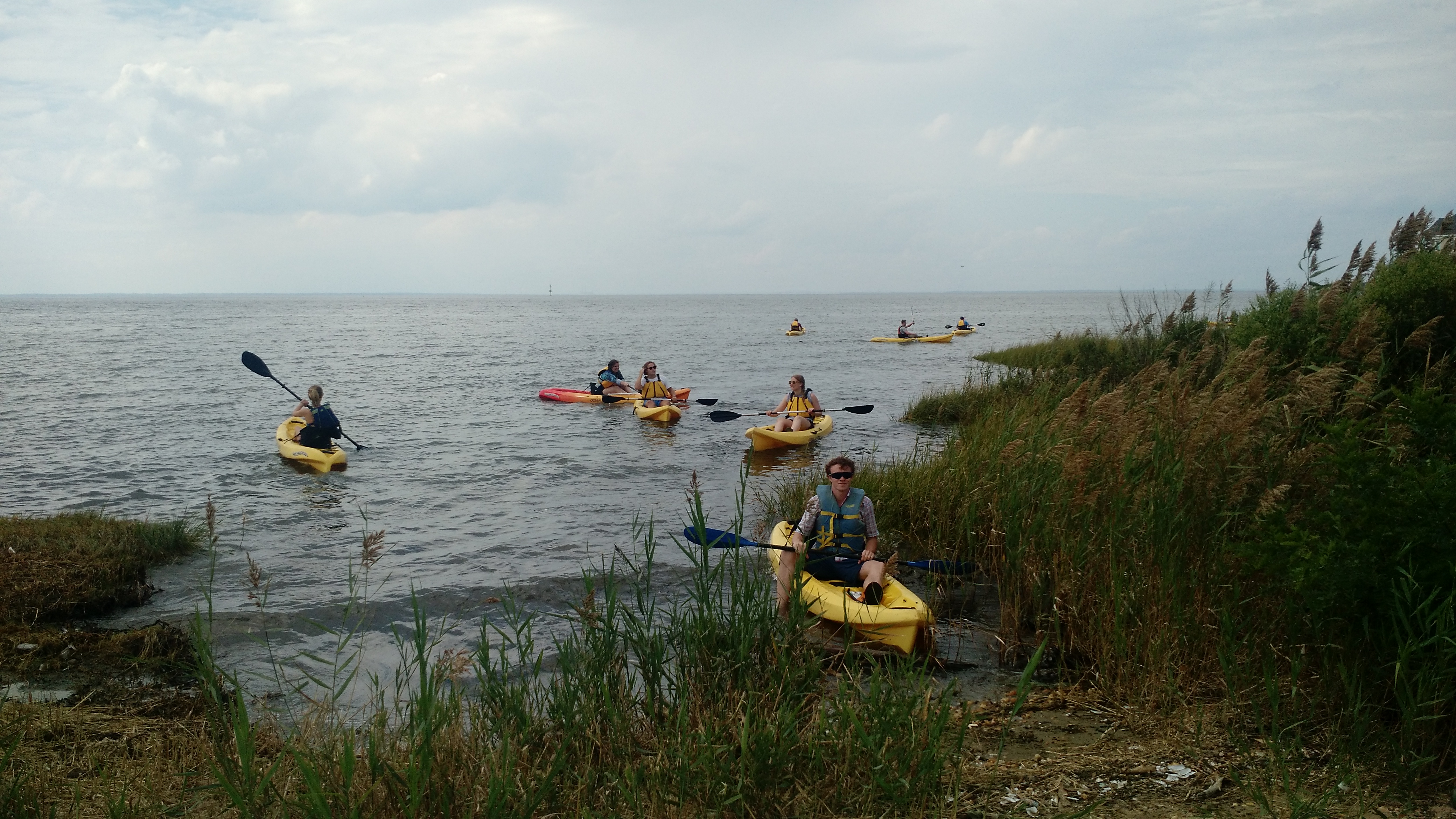 I remember when I took labs as an undergraduate student, the work was not always shared equally. However, I was pleased to see that in this class, each student took on part of the responsibility, and diligently reported their findings in their lab notebooks. They quickly realized that grain size, sea grass coverage, and current speed were not uniform over our field site. In fact, the seagrass was little difficult to find, as the water was quite turbid.
By the end of the day, the students successfully completed all of the lab activities, and found that grain size tended to be smaller (i.e. more muddy) and currents slower inside seagrass beds than in bare patches.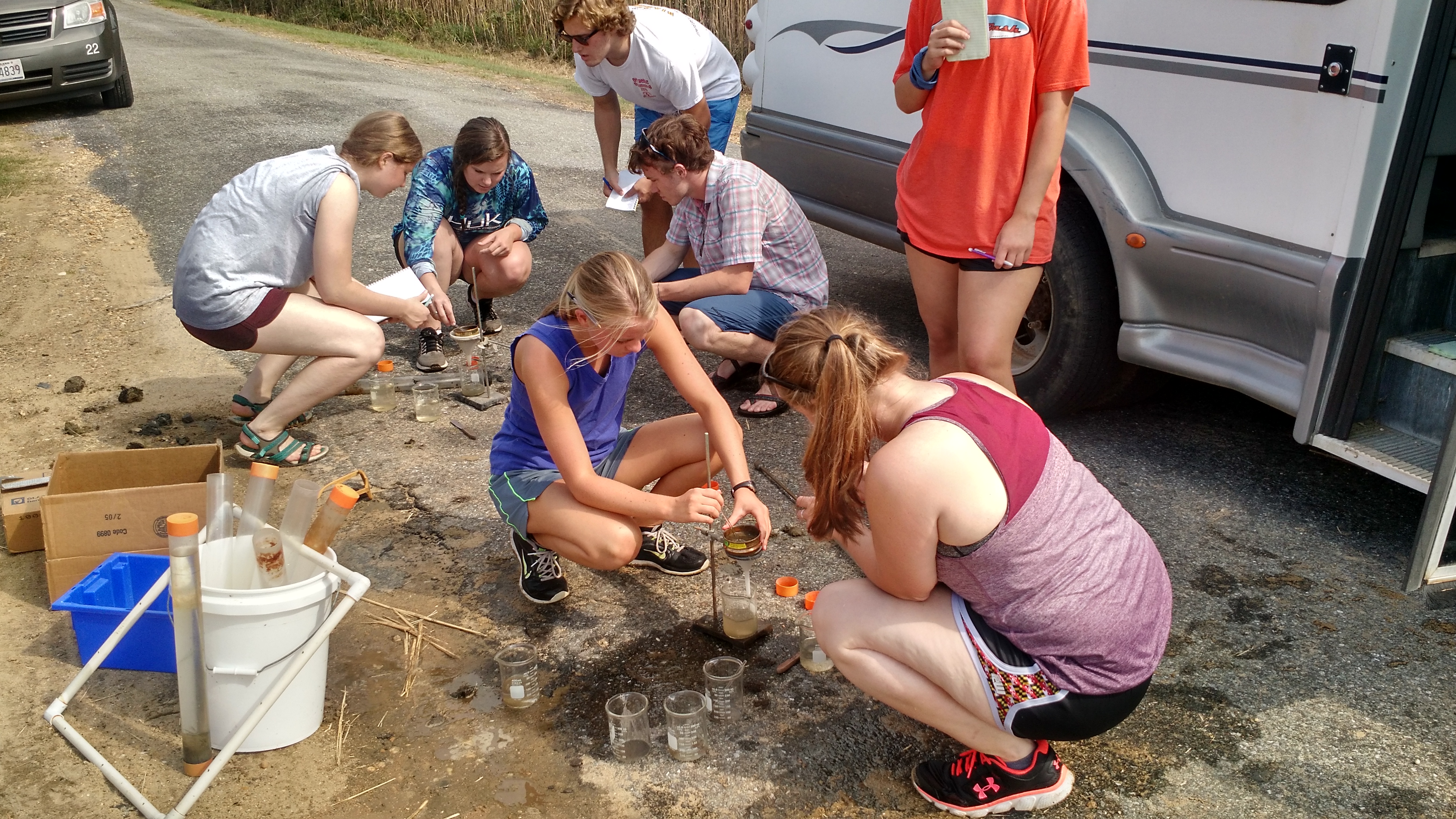 Although I considered the day to be a success, I did get a small taste of how challenging it can be to develop and teach a course, and how important it is to be able to carve time out of my schedule to really prepare. But it was all worth it when I heard someone say "this lab was fun!"